TIERED WEDDING CAKE STANDS 
STACKING SYSTEM BY CAKE STACKERS
Cake Stackers™ turns the tiered wedding cake stands world upside down!

Have you heard?  Weddings are back on the calendar!  And what would a wedding party be without CAKE!
Browse our pages for a design for your big day, or design your own.  The versatility of the CakeStackers system is perfect for whatever you can dream of.   Make it a day to remember.
CHECK THIS OUT!  ON OUR CUSTOMER PICTURE PAGE, WE ARE FEATURING 'EDIBLE ART'.  CAKES THAT ARE FASHIONED TO LOOK LIKE EVERY DAY ITEMS.  IT'S CREATIVE, IT'S FUN, IT'LL GET YOU THINKING ABOUT WHAT YOU CAN MAKE FOR YOUR NEXT PARTY TO WOW YOUR GUESTS.
WE'VE ADDED SOME NEW ONES - DON'T MISS THEM.  
click the link on the left to Fantastic Customer Cakes!
It may be spring-like in the tropics, but in most of the US it's still winter! What better time to do that baking you've been putting off.   After all, running that oven will warm the house up and you and your family will reap the rewards of a fun, tasty cake.    
Order your set today!

"What used to take me hours I can now do in minutes and never worry about cake shift during delivery. My cakes are now straight and perfect every time! Thanks Cake Stackers" Stephanie, North Carolina
Why Use Cake Stackers™?   Really, why not!
These days, there's a lot of talk about our ecological footprint. What does that mean?
The ecological footprint measures human demand on nature, i.e., the quantity of nature it takes to support people or an economy. It tracks this demand through an ecological accounting system. 
The idea is to use as little as possible of the earth's resources.  One easy way is to use reusable items and products - like the Cake Stackers system.   Cake Stackers™ cake support systems are made of food grade anodized aluminum and stainless steel so it is sturdy safe and re-useable. Yes re-useable!
You can make your beautiful creations and be helping the environment.  What could be better than that?
People are opting (not always by choice) to have a smaller gathering for their special day and these smaller cakes will be just the thing.  Simple, but beautiful and full of love for the bride and groom.
YOUR TIME
The most expensive part of making a cake is your time!Sure, dowels and foil covered cake bases cost money that you don't have to spend anymore. But your time is, by far, your biggest expense.
Do the same work in less time. Spend your valuable time decorating instead of measuring and cutting dowels. Stack a 6-tier wedding cake perfect straight in under five minutes even if your cakes aren't level! Deliver your cakes pre-stacked safely and spend less time at venue set up.
YOUR REPUTATION
Our stacked wedding cake support stand makes your cakes straight, level, and safe to travel.
One of the best feelings is seeing the look of excitement and appreciation when your client sees your cake creation.
A perfectly stacked wedding cake that's straight and perfect and can never fall, droop, or sag will make you the envy of all and sought after by cake clients.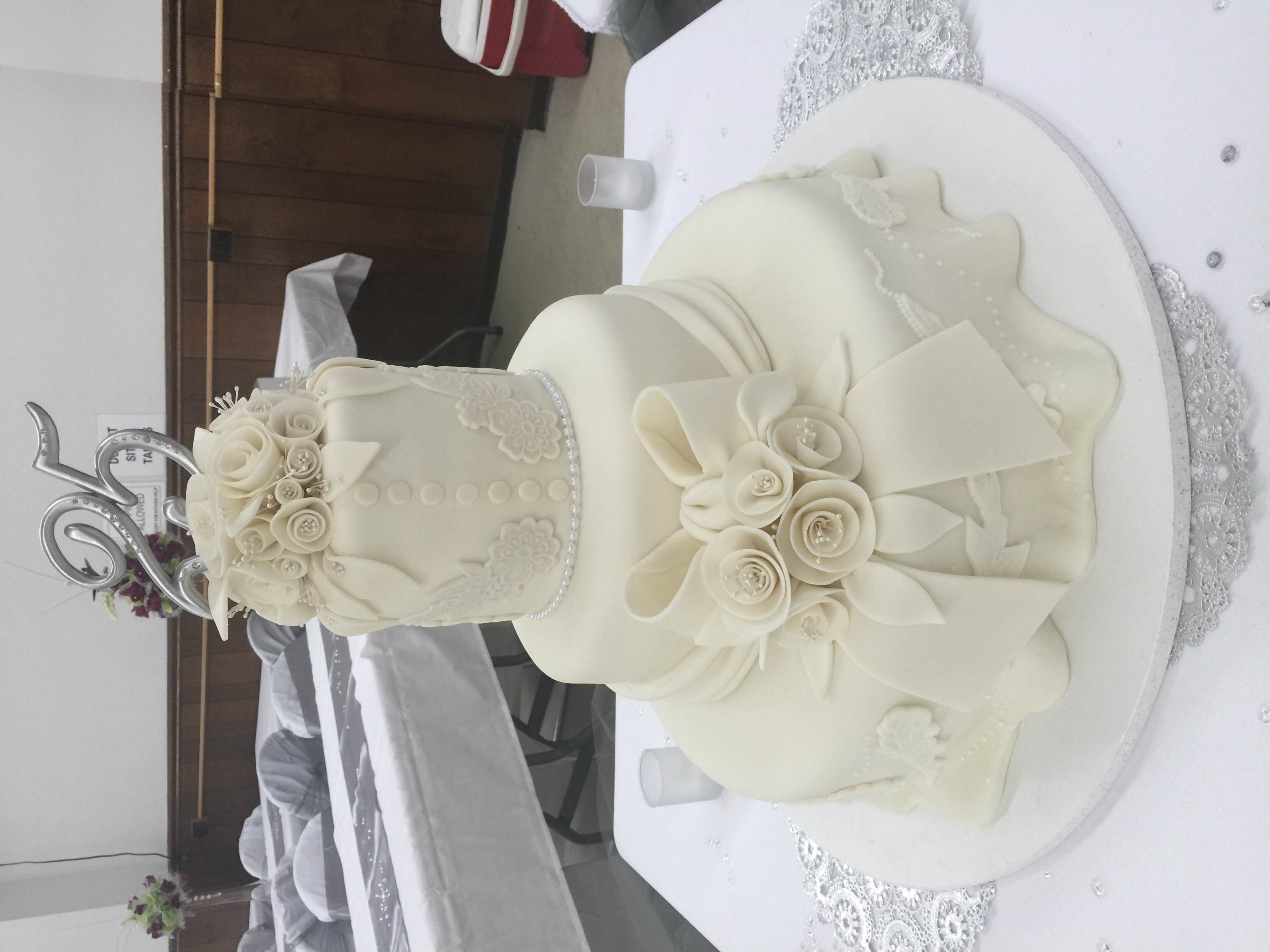 YOUR MONEY
Turn it upside down cake stand! Cake Stackers™ pays for itself! Don't waste your time & money buying dowels and foil base plates. Think about how much money you spend per cake - $5 - $10 - or more? How much is 1 hour of your time worth - $10 - $20 or more? At just one cake per week that can add up to over $100 per month! Four cakes per week add up to over $4,000 per year in earnings.
Brides love perfectly straight wedding cakes. Many of our cake decorators charge a rental fee for our wedding cake stands. Cake clients will gladly pay a few dollars more for the security of knowing their wedding cake will be safe and perfectly straight.
YOUR SANITY
Never stress again about a wedding cake shifting, sagging, falling, or being perfectly straight. CakeStackers™ wedding cake stands keep your product safe during delivery and stable while carrying.
Turn it sideways or even upside down! We don't recommend that you turn it upside down at the wedding reception for people with heart conditions, however, if you want to go ahead, your cake is safe!
Our point is that if you can turn your cake sideways without it shifting, you will have the confidence and piece of mind knowing that your cake is safe and straight on every delivery turn, pick up, bump, or brake.
Square or round, whatever fits the mood.  With CakeStackers MiniPro, so easy and yet perfect for any occasion.  You are only limited by your imagination.
Available here.  Just select the MiniPro from the drop down menu on the round or square page.
Cake Stackers™ are available in a 2 tier cake stand, 3 tier cake stand, 4 tier cake stand, 5 tier cake stand, 6 tier cake stand, and even higher for a tall tier cake stand!
Our Versatile stacking system will assemble as a traditional cake stand, modern cake stand, cascading wedding cake stand,tall tier cake stand, upside down cake stand, square cake stand, pedestal cake stand, offset, or a topsy turvy.
Even use as a wedding cupcake stand with an anniversary cake topper!
Build your own wedding cake stand tier by tier mixing sizes from 6 inches to 16 inches and cake tier heights from 3 inches to 6 inches.
The Cake Stackers cake stand center post will assemble to exactly match the height of your cake tier.
For large wedding cakes, double stack the same size tier for a tier height of 8, 10, 12 inches or more that will not sag! Every cake tier will become perfectly straight when placed in our wedding cake stand, even if your cake is not exactly level.
Questions? We Got Answers Here ~~ See Assembly Instructions Here
Use Cake Stackers™ and see how to make a topsy turvy cake stable, even if you turn it sideways, it won't fall or shift.
Cake Stackers™ are an aluminum and stainless steel cake stand that is built to be reusable. Our all metal cake stand holds up under extreme conditions where plastic cake stands can fail. Try turning any other tiered cake stands sideways. No, don't do it!
Assemble your cake support system as acake decorating turntable to the exact height and width you need.
From 13 to 21 inches in diameter and from 4 inches to 20 inches high!
The optional turntable attachment is a fraction of the cost of a professional cake decorating turntable.
Additionally, the modular system allows you to assemble as small or as large as you need for the job.
Watch Cake Stackers in action below and see it to believe it!
What's this?
Your versatile Cake Stackers™ cake support system assembles as an adjustable fondant cutter!
Use the center posts, stainless dowels, spacers, and metal washers to assemble a gum paste or fondant cutter.
Use the spacers to adjust from 1/8 inch up to 6 inches wide to get the exact size strip you need.
Try it and see for yourself what a Cake Stackers™ wedding cake stands support system can do for you.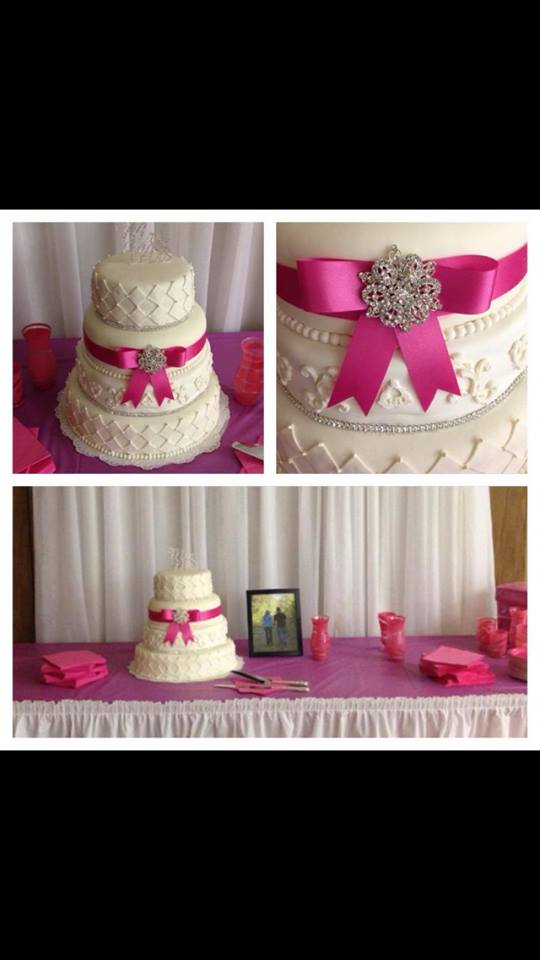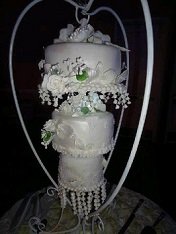 How We Got StartedBuilding your own wedding cake? With our patented aluminium cake stands, you can make 3,4,5 tiered cakes, even upside down and chandelier. The possibilities are endless. Your cake, your way
.The Aluminuml Cake Stand Versatile Perfectly Straight by Cake Stackers™Strong food grade aluminum cake stand with round, square, traditional, cascading, tall, offset, and modern tiered cake stand designs all in one wedding cake stand stacking system
.Wedding Cake Pics Beautiful Modern Cake PicturesSee beautiful modern wedding cake pics updated weekly by wedding cake decorators world wide
Contact Cake Stackers To Request Wedding Cake Stands InformationContact Cake Stackers about wedding cake stands information, orders, promos, and specials
Tall Tier Cake Stand Perfectly Straight Large Cake Stands by Cake Stackers™Amazing tall tier cake stand perfect straight that will impress any professional cake decorator?
Adjustable Wedding Cupcake Stand Tiered by Cake Stackers™This unique wedding cupcake stand is adjustable to many sizes, designs, heights and styles that will give you many cupcake stands for the cost of one.
Cascading Wedding Cake Stands Unique by Cake Stackers™These unique cascading wedding cake stands are adjustable to many designs and styles that will give you many cake stands for the price of one.
Adjustable Cake Decorating Turntable and Stand by Cake Stackers™This cake decorating turntable is adjustable from 13 inches to 21 inches in diameter and from 4 inches on up to 20 inches high.
Spiral cake stand support system by Cake Stackers™This unique spiral cake stand cake support system is adjustable to many sizes and heights that will give you several cake stands for the cost of one.
The Square Wedding Cake Stand Perfect Straight by Cake Stackers™Square wedding cake stand stacking system that aligns square wedding cakes straight perfect without cutting dowels and keeps cakes safe from shifting during transport.
Chandelier Cake Stand by Cake Stackers™Assemble as a chandelier cake stand, tiered cake stand, cascading cake stand, spiral, and many other designs all in one cake support system.
Cake Stackers™ Cake Stands Wedding Styles Tiered Beautiful And Straight PerfectAll sizes and shapes of cake stands wedding styles like traditional, tall, square, offset, modern, and cascading virtually any style of wedding cake stands
.Customer Cake PicturesCake Pictures
Tiered Wedding Cake Stands by Cake Stackers™Wedding cake stands round square cake stand tiered cake stand perfect straight every time with Cake Stackers™
Copyright Wedding-Cake-Stands.Com 2009-2022

US Patent #8490553B1 Int'l Patent #10468490US