CAKE

 

STACKERS™

 
SPIRAL CAKE STAND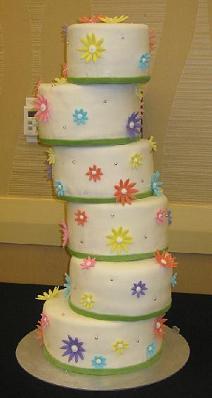 The Cake Stackers™ spiral cake stand is part of a versatile wedding cake support system. Many designs are possible tocreate the perfect look you desire.
Inspired by the spiral juniper tree the spiral wedding cake design is rare because of the difficulty to support it; but not any more!
Our patented unique cake support system is designed to provide a single system that can be assembled in many styles and designs.
Don't let the cake supports limit your creativity. With this versatile cake support system you can be as creative as you wish stacking your cakes in a variety of designs.
Assemble as a spiral wedding cake stand, cascading wedding cake stand, traditional wedding cake stand, cake decorating turntable, offset wedding cake stand, wedding cupcake stand, tall tier cake stand, or use your own creative ideas and assemble a unique wedding cake design.
Deliver your wedding cakes fully assembled without worry of cakes drooping, falling, shifting, or sliding. The Cake Stackers™ wedding cake support system holds your cakes in place during transportation and delivery.
Turn it sideways and cakes won't fall off!
Each cake is independently supported and held straight and level.
The Cake Stackers™ wedding cake support system disappears inside the cake to give the look of cakes stacked right on top of each other. Guest will be amazed and wonder how they are not falling.
Cake Stackers™ is an all aluminum and stainless cake support system that will stack over six feet high and hold even tall and heavy cakes!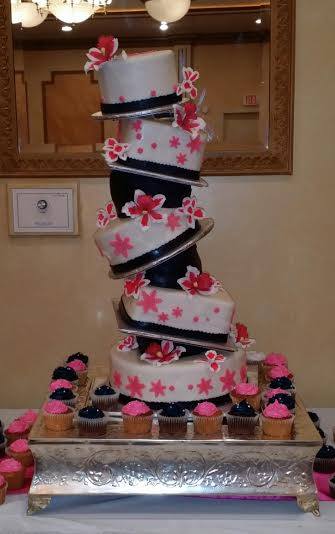 The cake stand center post will adjust to hold cake tiers from3.5 inches to 6 inches high. Each cake tier is individually supported and carried safely by the Cake Stackers™ strong support structure.
Never cut another dowel. Spiral wedding cakes are beautiful but are more difficult because of the on site set up required, but no more! Do all of your cake decorating at your shop, then just deliver, completely decorated.
Support your cakes, try the Cake Stackers™ cake support system and decide for yourself!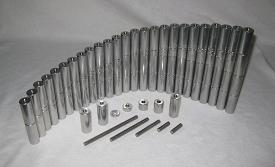 Questions? Ask us about our spiral cake stand here.
Come on in! Visit our home page. 
Copyright Wedding-Cake-Stands.Com 2009-2022

US Patent #8490553B1 Int'l Patent #10468490US