CAKE

 

STACKERS™

 
CAKE DECORATING TURNTABLE

This Cake Stackers™ cake decorating turntable is just one of many ways you can assemble the cake support system.

Assemble as a tiered cake stand, pedestal cake stand, cascading cake stand, or even as a cake decorating stand.
Our patented unique wedding cake stand is designed to provide a single system that can be assembled for many uses and in many styles.
Cake Stackers™ cake turntable is adjustable from 13 inches to 21 inches in diameter and from 4 inches on up to 20 inches high.
Simply attach the female spindle to the size base plate that you want to be your top turntable and attach the male spindle to another base plate and slide them together.
his allows you to have a small cake decorating stand for small cakes and up to a 21 inch diameter for larger cakes.
Using just the cake turntable attachment you will end up with a 4 inch high decorating turntable.
Add 4 inch or 8 inch pedestal post to make it exactly the height you desire.
Assemble to both the exact height and diameter for the job by adjusting the stand to match your needs.
Cake Stackers™ cake decorating stand will hold tall and heavy cakes and is constructed with aluminum and stainless steel.
Our cake turntable option is very cost effective because you only need the spindle attachment that assembles with any two of our base plates.
Use the cake decorating stand to size the work and bring the cake to your level instead of leaning over or having to stand.
Support your cakes, try the Cake Stackers™ all metal cake decorating turntable and decide for yourself!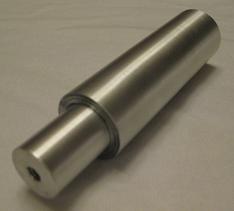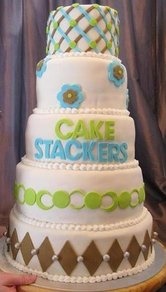 Copyright Wedding-Cake-Stands.Com 2009-2022

US Patent #8490553B1 Int'l Patent #10468490US