OUr customer creations
Here is a fantastic sample of some of the amazing cakes you can make yourself with the CakeStackers system.  Enjoy the pictures and get baking!
   YES!  You too can make a cake that will impress and thrill your guests or customers.  Thank you, Nancy, for sharing your creation with us.
It was my first time ever making a chandelier cake, I was super nervous worried if the hight will be long enough for my tiers or not, if it will hold up fine or not and if it will give me hard time to assemble it or not………that kit really impressed me, and I'll never buy from any other place, it was high enough for my tiers (3 layers each, and almost 6" each), it helped up fine and it was supper easy to assemble.
Thank you so much for such product, it made my life much easier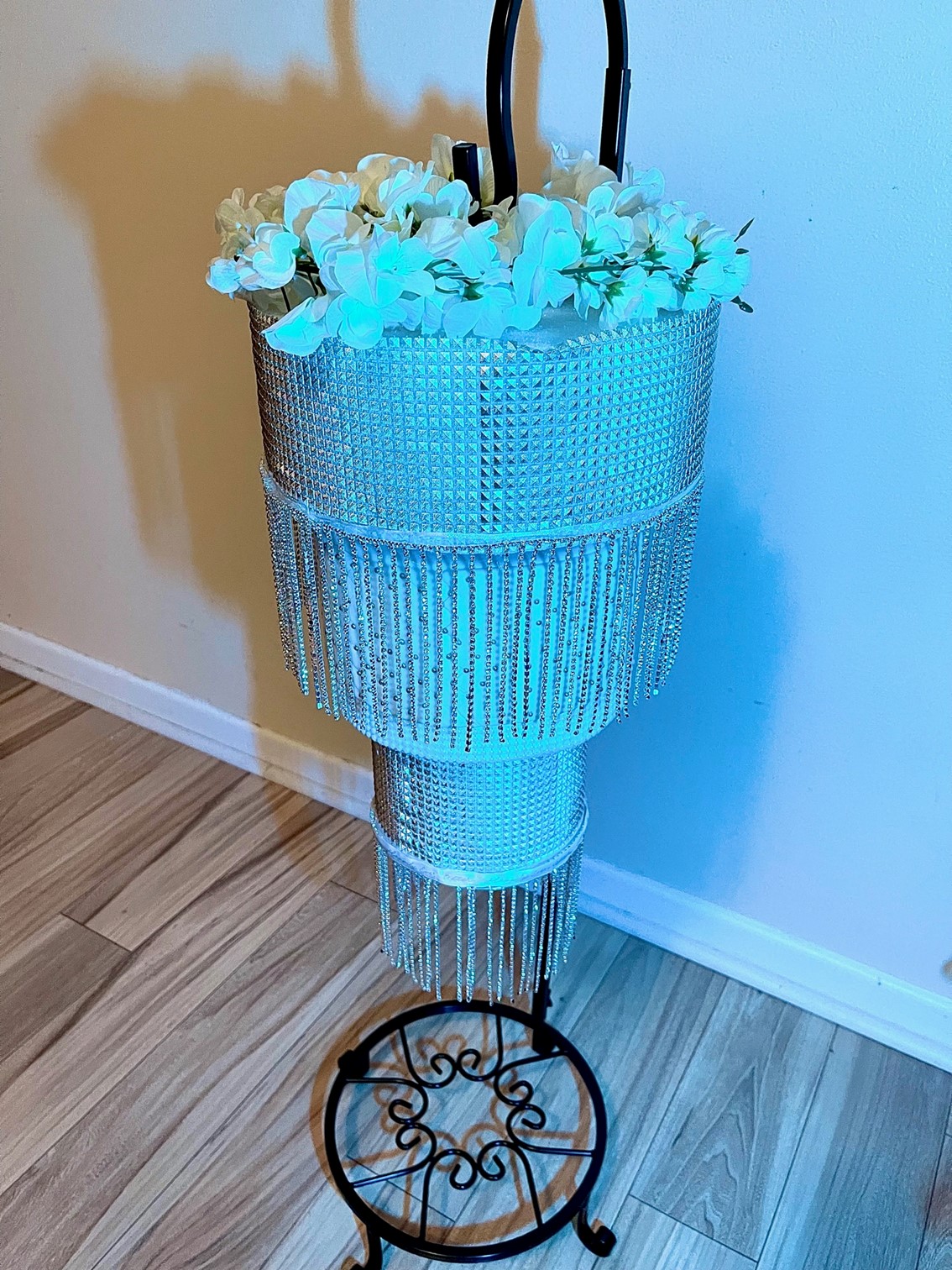 What a beautiful cake!  Our customer wrote:" Thank you for your product, my cake came out really good and it was very well presented in the show."
Copyright Wedding-Cake-Stands.Com 2009-2020

US Patent #8490553B1 Int'l Patent #10468490US